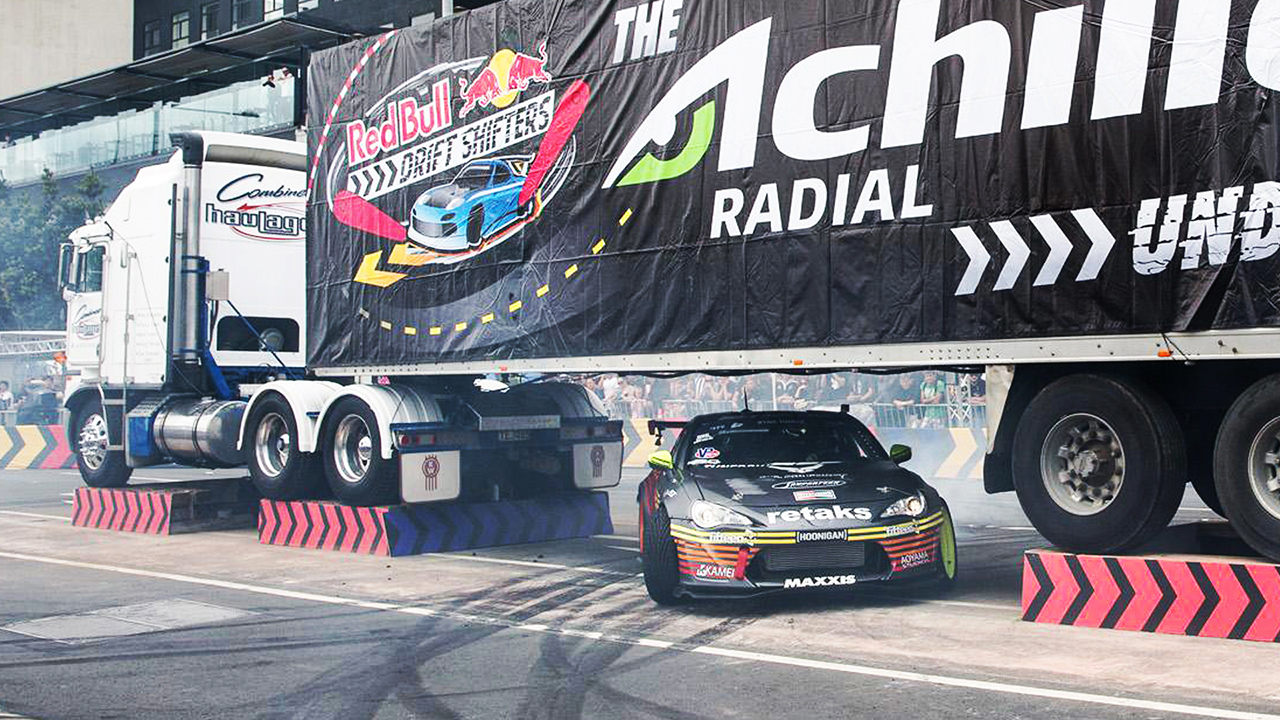 After smashing UTEs Down Under in Australia, Ryan Tuerck hops over to New Zealand for a one-of-a-kind drift event: Red Bull Drift Shifters. This event showcases the precision and skill of these drivers as they drift through the pinball-like course in an effort to activate proximity sensors and get the highest score. Tuerck is among the 16 drivers competing alongside the best drivers from across the US, Japan, and New Zealand on this episode of Tuerck'd.
Before the event kicks off, Tuerck meets up with New Zealand drift driver and event organizer "Mad" Mike Whiddett to check out his epic shop packed with enviable cars including his FC RX7 "flash missile," his RXA, and his super modified four rotor RX7. The Tuerck'd crew heads out to get a taste of New Zealand's adrenaline opportunities including bungee jumping, downhill mountain biking, speedboating up rivers and around lakes, heli tours, shooting guns, throwing knives… basically anything that gets the blood pumping.
Adequately amped up, it's time to stick it to the wall at the Red Bull Drift Shifters! Tuerck advances all the way into the semi-finals and then… watch the video to see how it turns out.
Got questions or comments about Tuerck's trip to New Zealand, competing in the Red Bull Drift Shifters or anything else from this episode of Tuerck'd? Hit Ryan up in the comments below or at #Tuerckd on twitter and he just might respond to you in next week's Burnout Response video!