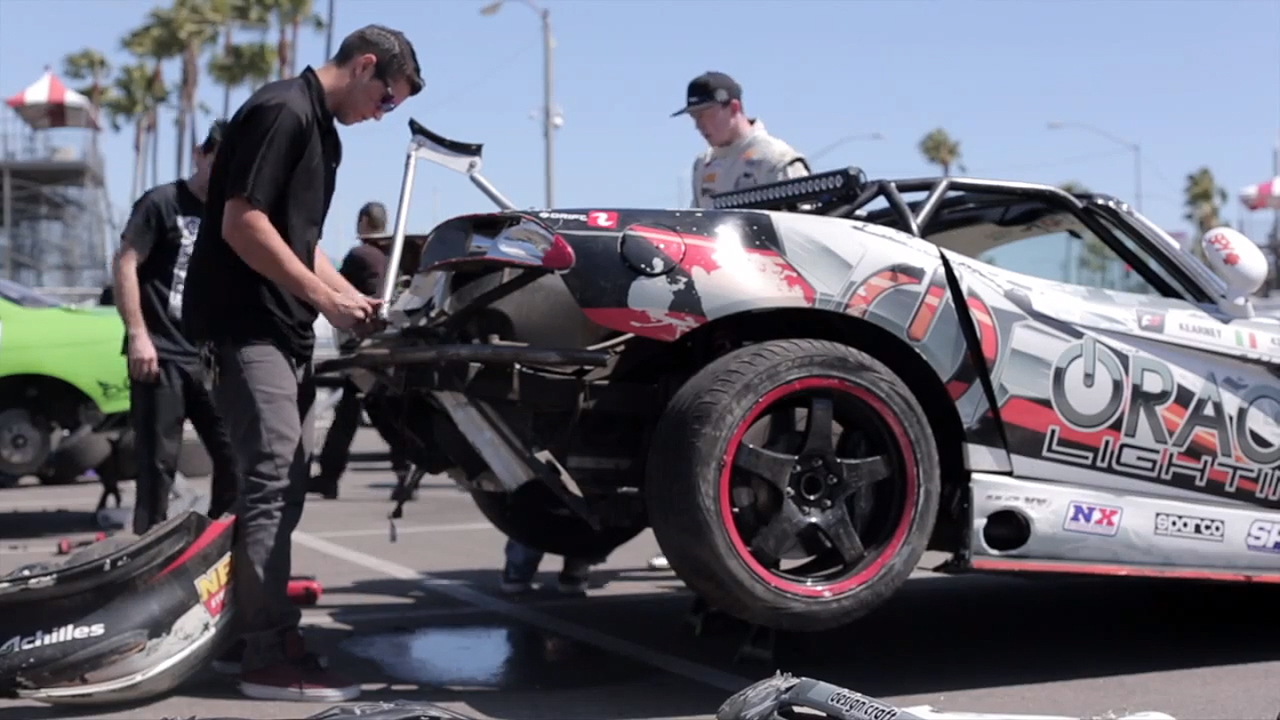 Is this video Fail? Rank it.
The 2014 Formula Drift season is nearly upon us. The off-season has been fun and all, especially that epic missile car build, but we're ready to get back to the real deal. Media day for the new season took place on Tuesday, and it was an awesome opportunity for the 2014 Formula D drivers to show off their new liveries. It wasn't all shits and giggles, though. Ryan Tuerck was rear-ended by Odi Bakchis and dinged up his car pretty good. Thankfully, Tuerck's car is good as new and ready for Friday's qualification.
Formula Drift driver Dean Kearney also wrecked on Turn 10 at Long Beach. Kearney's team is working hard trying to repair his Viper in time for Friday's qualification. Let's hope he's able to pull it off because no one wants to start off a season by not starting.
Do you think Dean Kearney's Viper will be ready for Friday? Tell us in the Comments.