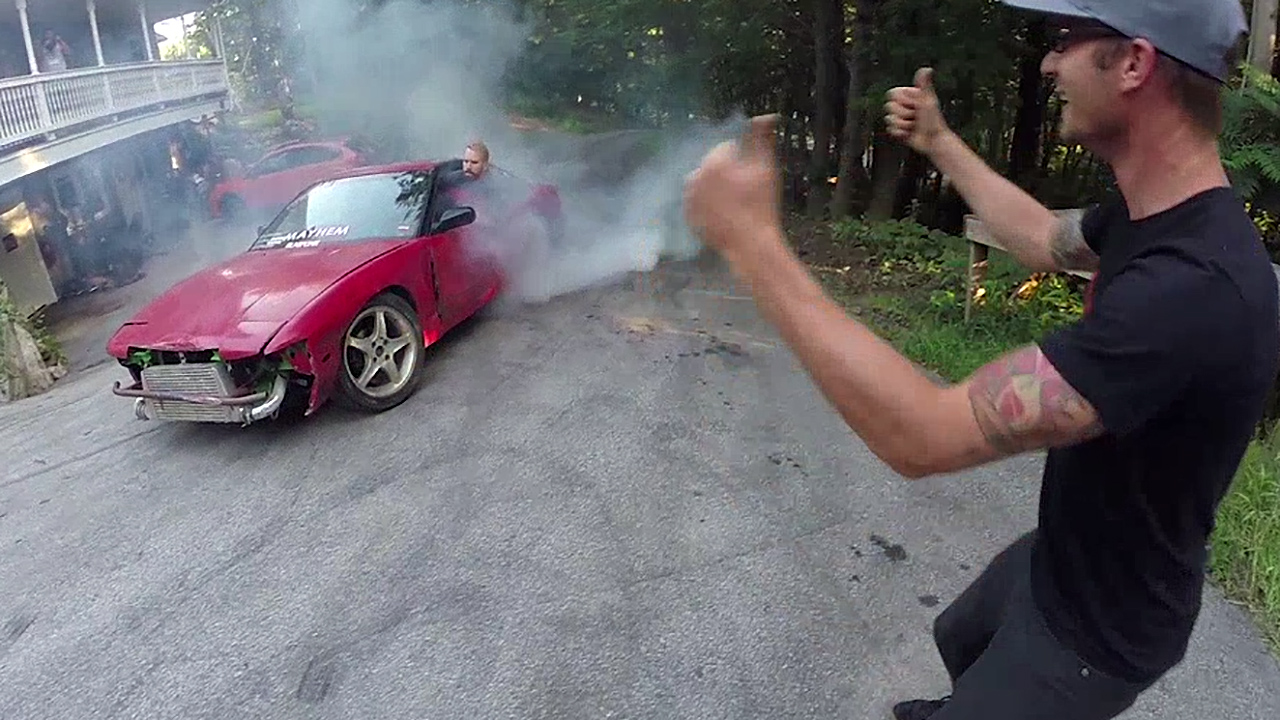 We know you've all been wondering, "Hey, why hasn't Chris Forsberg's buddy Ryan Tuerck been on Garage Tours yet?" Well, you've been patient and now you get a first-hand look at the inside of Ryan Tuerck's New Hampshire home/garage on this new episode of Garage Tours.
First impressions are that equal amounts of fun and work happen here (weighing heavily on the fun side though). Evidence of Tuerck and his two brothers's ten years of drifting are everywhere including sacrificed and resurrected missile cars littering the estate. Inside garage #1, Ryan shows off the upgrades he's making on his finely tuned 1JZ, as seen in the Tuerck'd Off Seasons episodes. Meanwhile in the "missile garage" (everyone has one of those right?) Tuerck shows off the gradual missile car builds he and his brother Evan have in progress. In yet another garage (yes, another garage), Tuerck's homie Dave is restoring a '53 Chevy Bel Air hot rod and shows off a killer custom shaved door handle hack.
But what would a Tuerck-at-home encounter be without some serious driveway drifting? A gas grill and a headlight get Tuerck'd during some hectic driveway hoonage, which devolves into a 50cc moto session, BMXing and… wait where'd the day go?
Connect with Valvoline on Facebook: https://www.facebook.com/valvoline