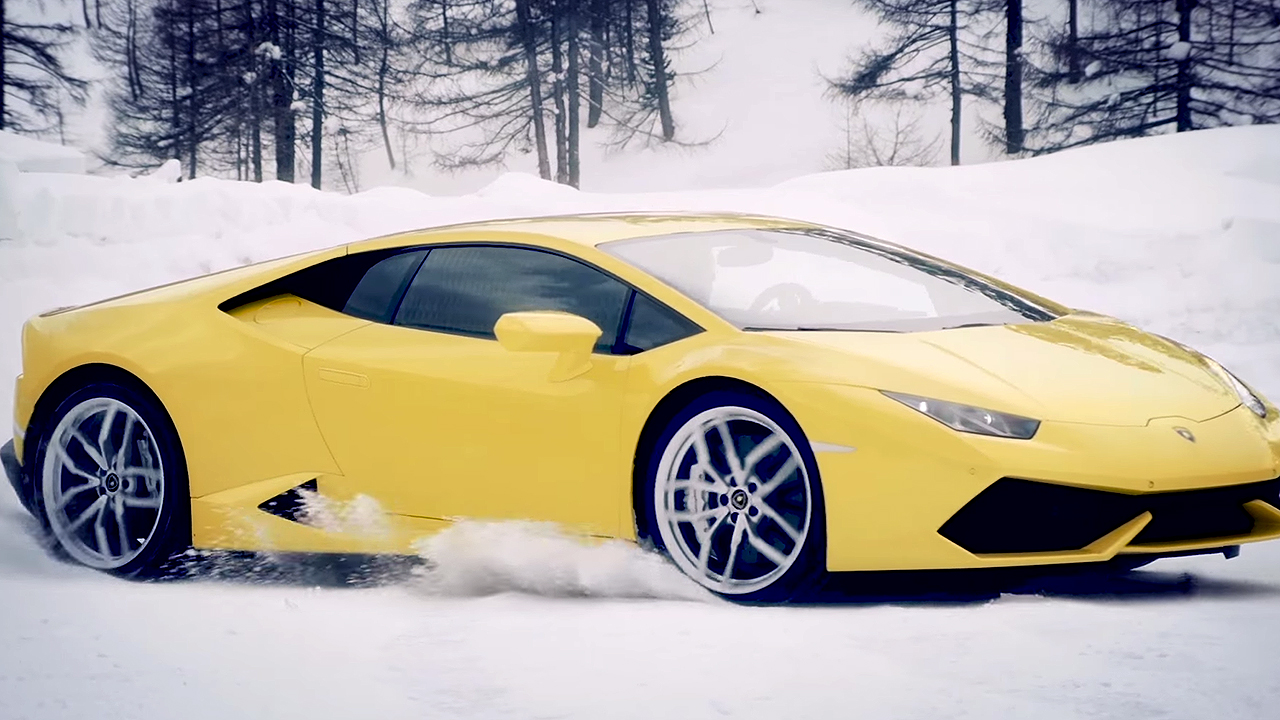 The last couple of years there has been a boom in programs designed to allow drivers to learn how to drive supercars in snow. Porsche has one, Aston Martin as well, and of course Lamborghini has to have one. We did see a Lamborghini Gallardo mob a ski slope last winter, and this year the Lamborghini Accademia program will let you put a Huracan or an Aventador to the frozen limits.
The Aspen, Colorado program costs just shy of $6,000 and will set you up nice and cozy at Snowmass. Sign us up!
What supercar would you most like to drive in the snow? Tell us in the Comments.