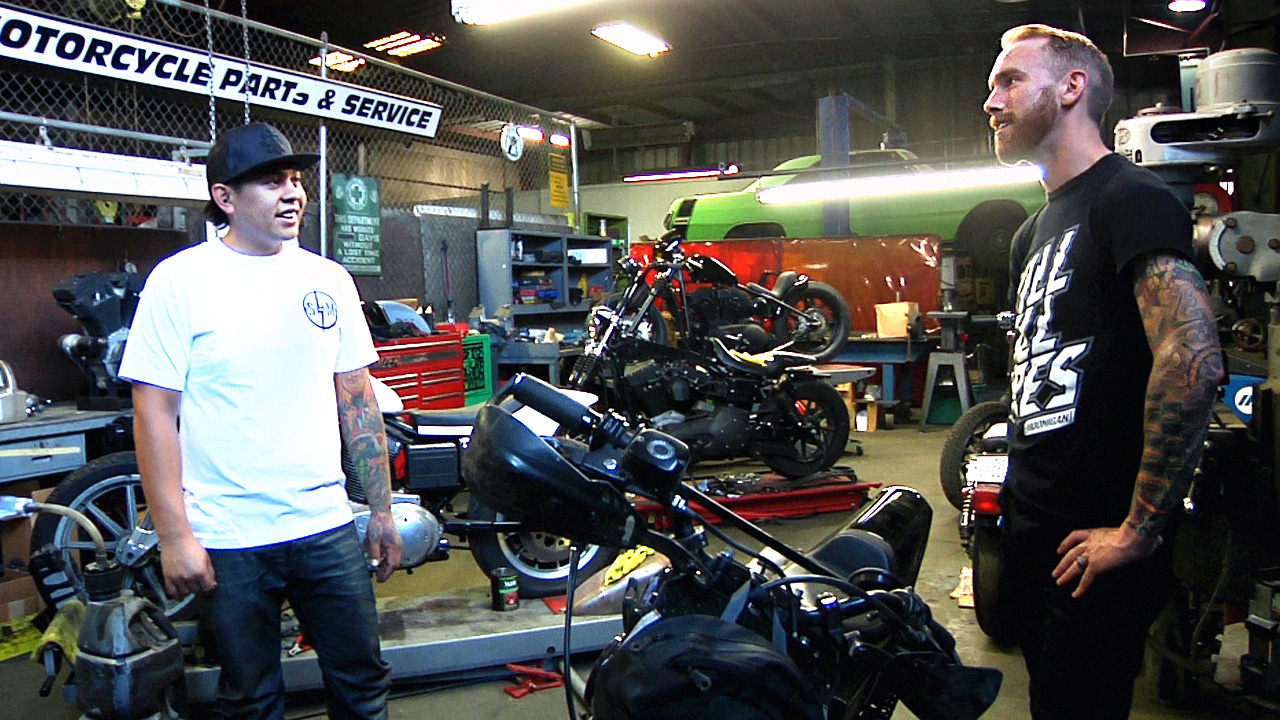 Sign up here to have the best of Network A delivered right to your inbox
Ever wonder what a Harley Davidson motorcycle with a turbo on it would be like? So did Suicide Machine Company co-owners and brothers Aaron and Shaun Guardado. Then they went ahead and built it.
On the newest episode of Garage Tours presented by Valvoline, Chris Forsberg visits the mad geniuses at Suicide Machine Company in Long Beach, California. He gets a full rundown of how the guys specialize in putting a unique spin on an American classic by customizing Harley-Davidson motorcycles for the racetrack. Aaron gives Chris a tour of the shop and shows off some of the more aggressive builds in progress including a Harley Hardtail Roadster with a 175 HP turbo upgrade. Burnouts and wheelies ensue as the guys test out these bikes on the streets of Long Beach.
Check out Suicide Machine Co.: http://www.suicidemachinecompany.com/
Connect with Valvoline on Facebook: https://www.facebook.com/valvoline