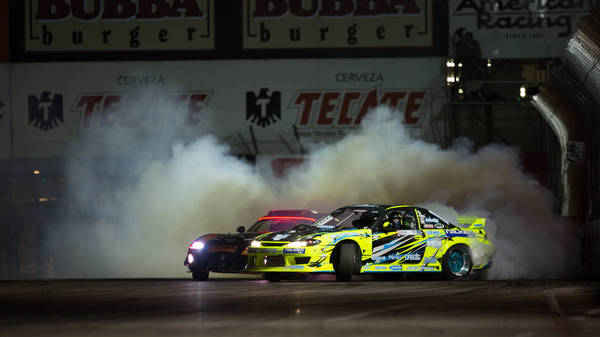 Missed our live coverage of the 2016 Motegi Racing Super Drift Challenge this weekend? Never fear, because we have the full Top 16 (Ok, really top 11, after some driver shakeups) ready to go right here. Check it out.
Missed our coverage of the Motegi Super Drift Challenge this weekend? See how the Top 4 shook out right here, with Odi Bakchis, Mike Essa, Dean Kearney, and Matt Field all vying for final bragging rights.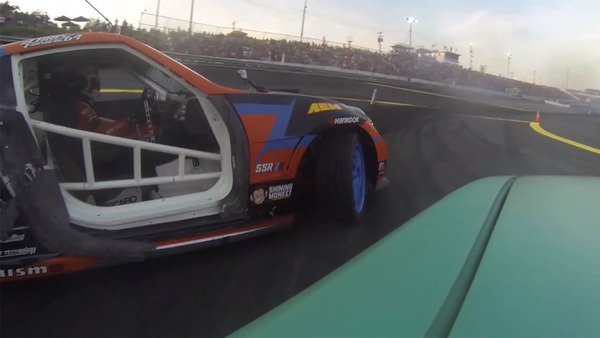 "If you're going to lose, rip someone's door off."
One of the highlights from last week's Formula Drift stop at Wall Speedway in New Jersey was the third place battle between Chris Forsberg and Darren McNamara. The two drifters collided on a right-hand turn and Forsberg's passenger side door was ripped off his car. Off Track's Jarrod DeAnda asked both drivers about the crash after the event. Forsberg actually didn't even realize he'd lost his door until he came into the next turn and saw all this light streaming into his car.